The user listed as the contact for a Group (either primary or alternate) or Reservation Code has the ability to view the registrations of their group members or those using their Reservation Code. They don't need special access to see this information, but if they do have higher access to the system they will be able to see more information.
The easiest way for a Group or Reservation Contact (with Volunteer or Group Leader access) to see the registrations for their Group members or volunteers using their Reservation Code is through their own volunteer profile. They will start by logging in to their CERVIS volunteer profile. This is typically done on the Event Listing Page posted on your website, by clicking the "Sign in" button near the bottom of the page. From there, they will click on the "View or Cancel Registration for an Upcoming Opportunity" link.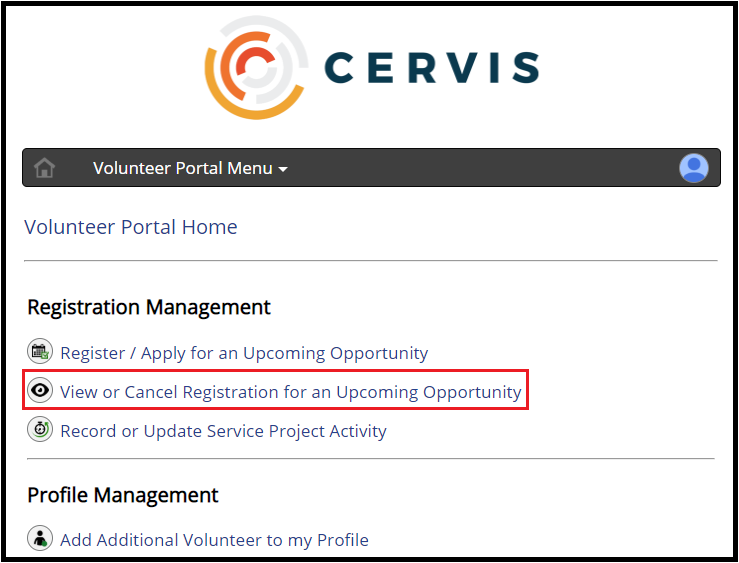 From this screen, they will see other volunteers' registrations listed with their own. Each registration will have the volunteer's first name and first initial of their last name at the bottom to distinguish whose registration it is.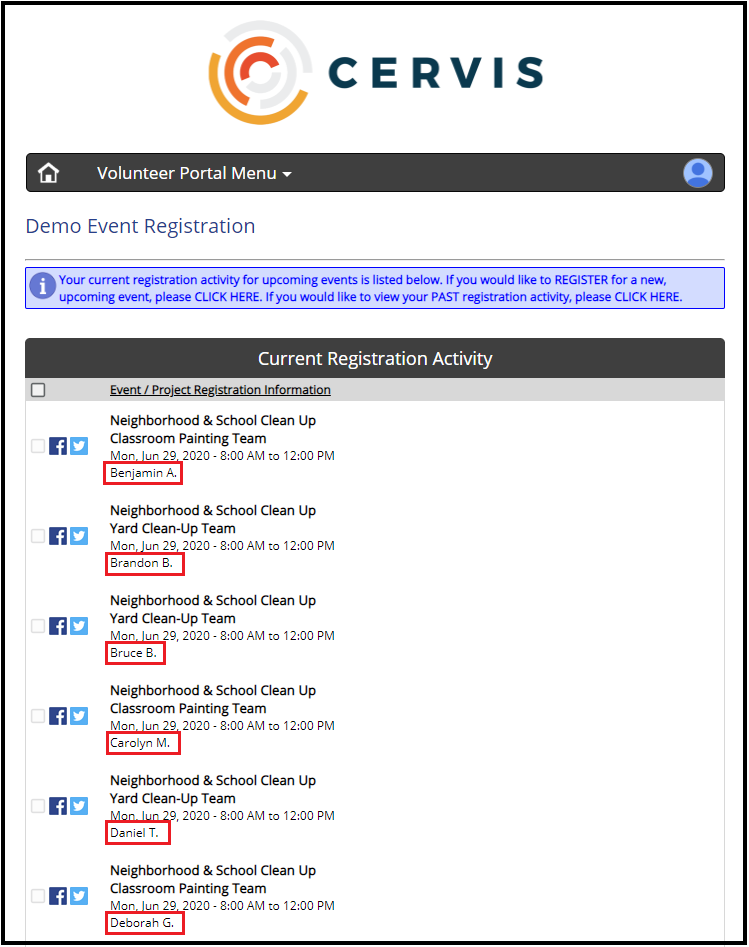 If a Group Contact has Group Leader access, they will be able to see their group members' registrations when they log into the admin side of CERVIS in addition to sending emails, running reports, and managing the profiles of the volunteers in their group.
For more information on the different access levels and their permissions, refer to the article linked HERE.