When the Sign-in Console is opened in "Sign-in Mode" there is not a button to close out of the console. The purpose for this is to make it so that the console is not inadvertently closed by a volunteer.
To close the console, type "close" or "exit" into the name lookup field and select "Close Sign-in Console" when it appears in the drop down. This will direct you back to the login page for the administrative side of CERVIS.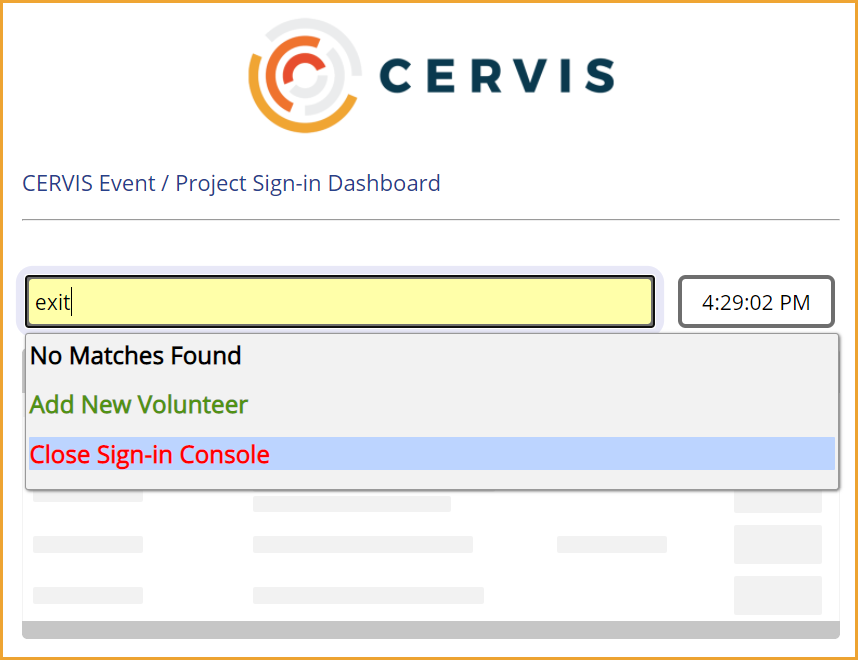 For more information about the Sign-in Console, please reference the knowledge base article HERE.