When the Sign-in Console is opened in "Sign-in Mode" there is not a button to close out of the console. The purpose for this is to make it so that the console is not inadvertently closed by a volunteer.
To close the console, type "close" or "exit" into the name lookup field and select Close Sign-in Console when it appears in the drop down. This will direct you back to the login page for the administrative side of CERVIS, requiring your login credentials to sign-in to the system.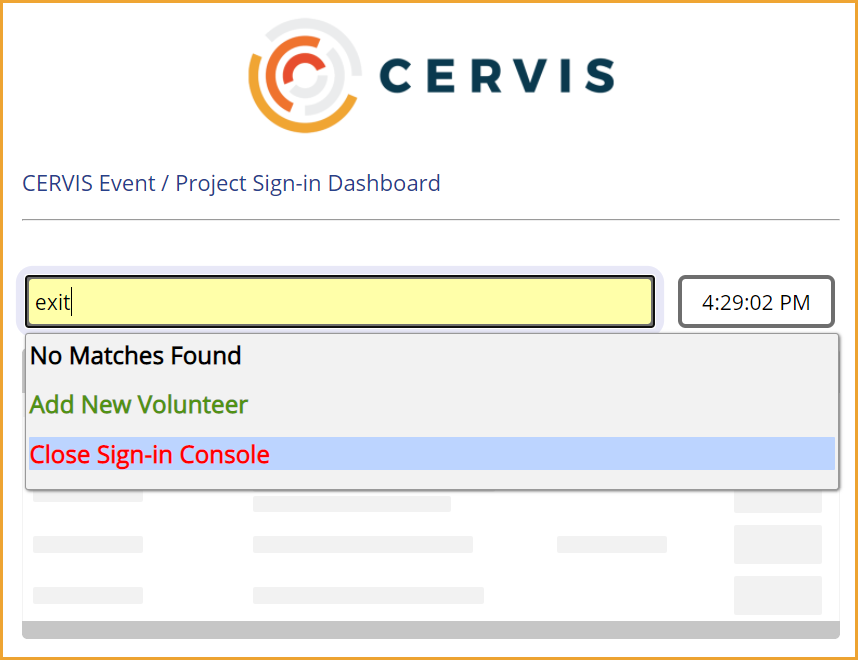 As a note, the Sign-in Console will never time out. It will remain open until either it has been manually closed by following these instructions, the browser is closed, or the device is turned off.
For more information about the Sign-in Console, please reference the Knowledge Base Article here: Sign-in Console Overview [VIDEO]