Awards in CERVIS are an exciting way to engage with your volunteers by providing them goals that can earn them badges which represent their hard work and commitment.
The Awards Management system within CERVIS allows you to create customized awards for your volunteers. Awards are displayed to volunteers as a badge on their profile, and they can review a trophy case of their award history whenever they log in to their account. When a volunteer earns a new award they are notified the next time they log in, use Mobile Sign-in, or use the Sign-in Console.
When viewing all of their earned awards, volunteers can also see their progress toward the next awards they are eligible to earn.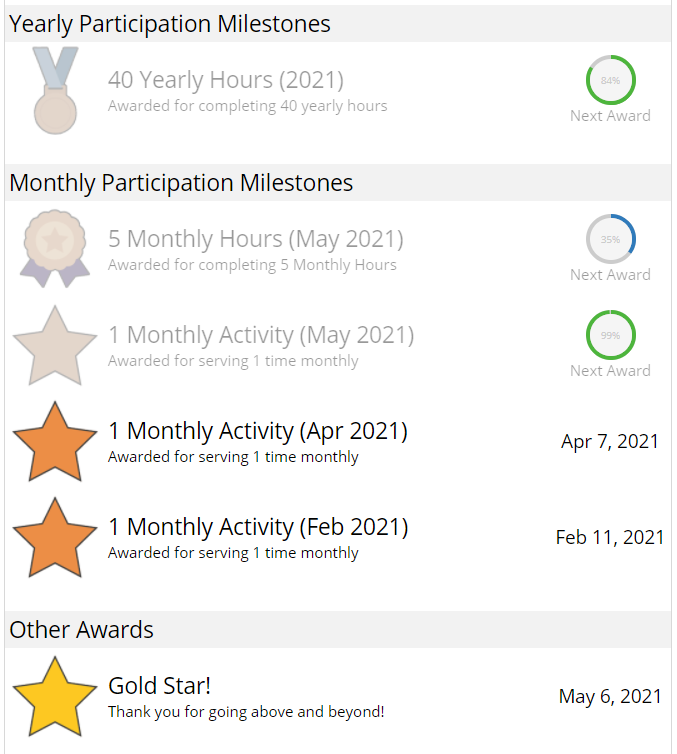 There are 2 main types of awards: Automatic and Manual
Automatic Awards
Automatically assigned awards can be given for number of hours served, number of times served, or number of years of service. These can be tracked over monthly, yearly, or lifetime periods, and are automatically given to volunteers after they reach the goal.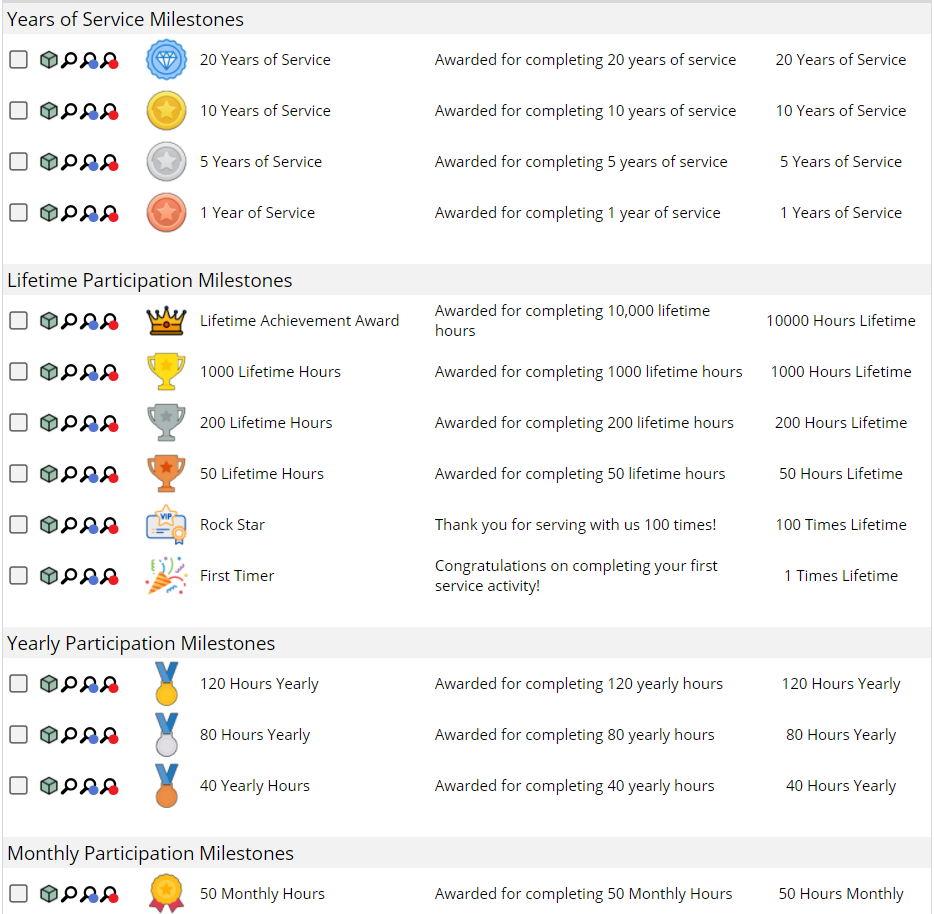 Manual Awards
Manually assigned awards can represent any number of items which are specific to your volunteers or your organization ranging from profile verifications or certifications to accomplishments. These awards are fully customized and can be assigned to volunteers in a few different ways. They can be assigned by a staff member adding it directly to a volunteer's profile or they can be automatically assigned based on completion of a linked checklist item or event.

For more information about how to Add/View and Update existing awards refer to the article HERE.