You can manage Checklist Items for a particular volunteer on their individual profile. Follow the steps below to locate a volunteer's checklist:
Login to your CERVIS Account.

Click on "Search / Manage Volunteer Database" under the "Volunteer Management" section of the Main Dashboard.

Search for the volunteer whose Checklist Item(s) you would like to update.

Click on the "Manage Checklist" icon (

) next to the name of the volunteer in question.
From this menu, you can update each Checklist Item individually or in bulk if they completed multiple items at one time. You can change the status to assigned, completed, or removed. You can also add the due date, date completed, an expiration date, or any notes.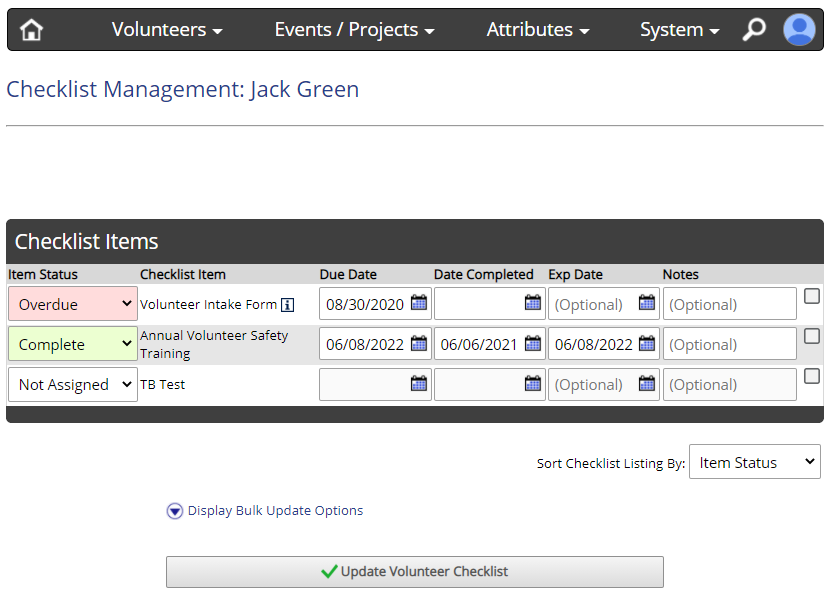 Note: Checklist Items can be bulk updated for multiple volunteers at once in the same way as any other field on a volunteer's profile.