Within CERVIS you have the ability to run complex and cumulative searches of your database in order to identify a specific subset of volunteers. In this article we'll be using a scenario to show examples of use cases of the Advanced Volunteer search. To learn more about each setting or for general instructions on how to conduct these detailed searches of your volunteer database using the advanced search options, please follow step-by-step instructions found HERE.
Below is an example of how these search options can be combined to produce a filtered listing of your volunteers:
Scenario: "I need to identify any volunteers who are active in my system and have served with us in the last year, have a current passed background check, and are within about 20 miles of our event location. What is the best way to do this?"
From the Advanced Volunteer Search menu, begin by expanding the first section

CERVIS Account Status Options

and choose

Active

for the field "Find Volunteers that match any of these selected Volunteer status options:"
2. Then expand the section Volunteer Background Check Options and choose Yes - Passed for the field "Find Volunteers that match any of these selected background check options:"

3. Then expand the section Volunteer Address Search Options and choose the preferred mileage of the chosen zip code.

4. Then expand the section Volunteer Participation Options and choose the options More Than '0' Times Served between the dates of the last year.

5. Lastly click the Search Volunteer Database button found at either the bottom or the top of the page. This will bring you to a new page with the subset of volunteers that all qualify with your search parameters.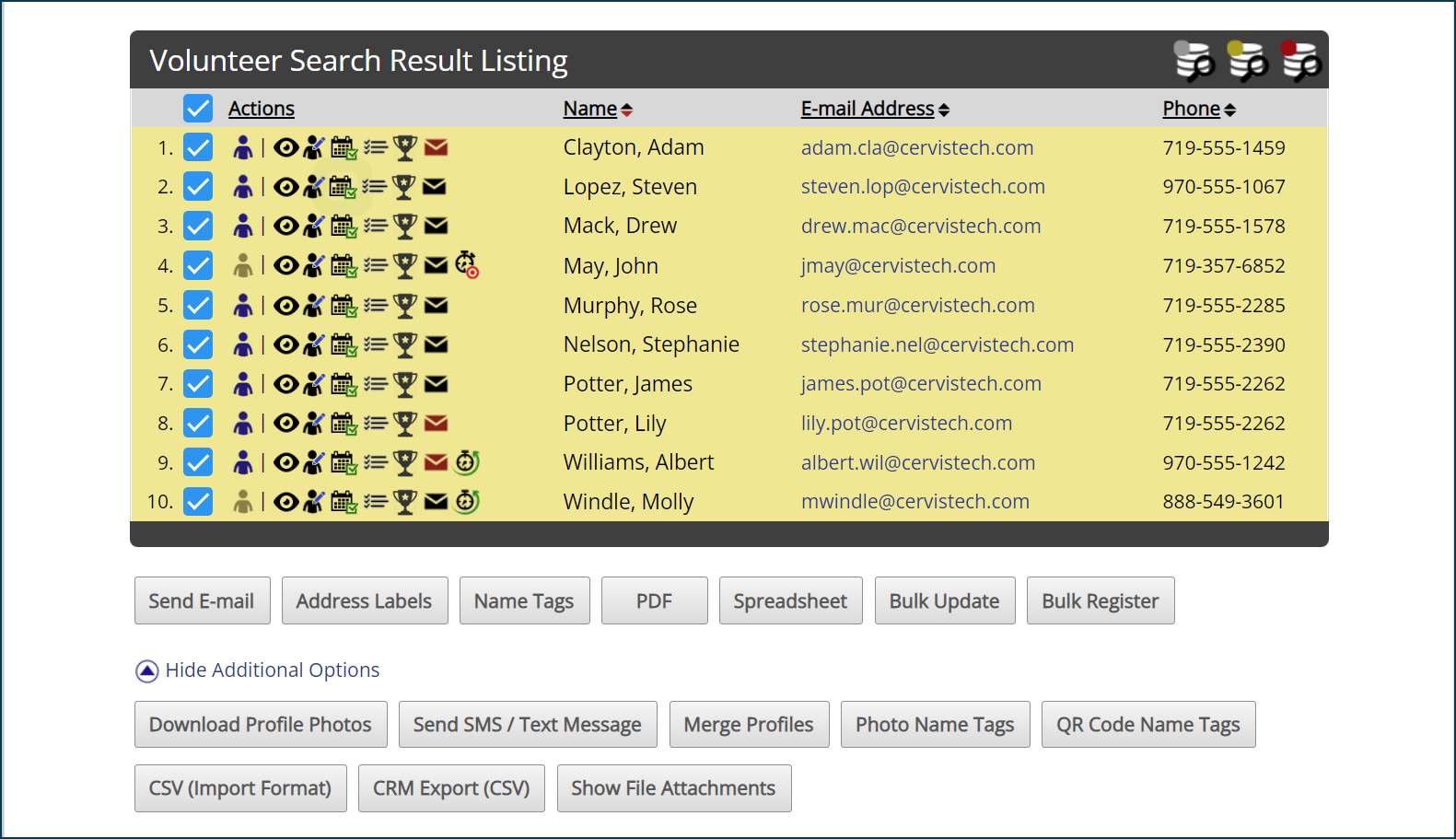 6. From here you can choose from a number of different options including emailing the entire listing.